Join the Club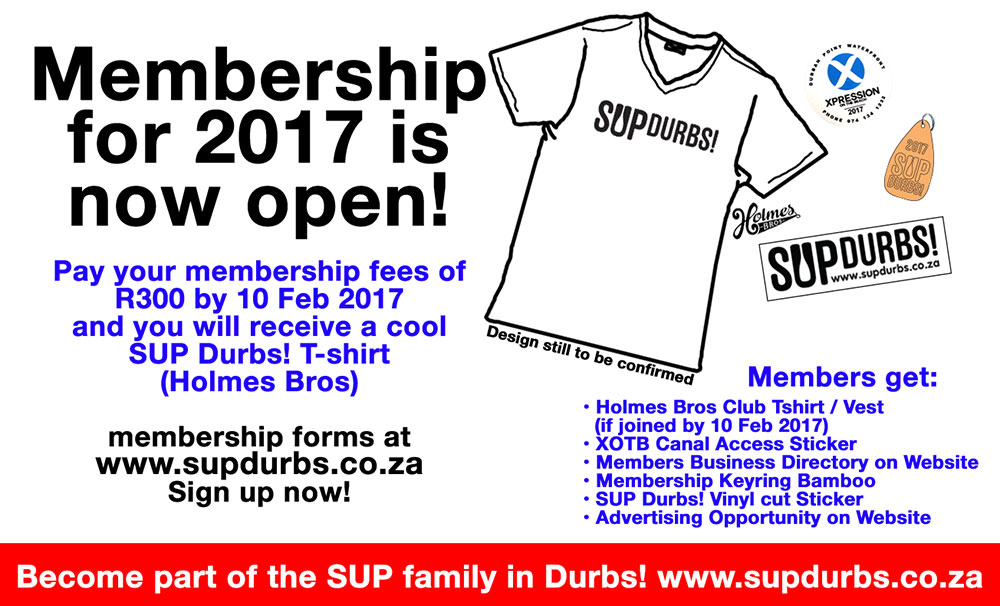 EFT R300 to our NEW bank account (SUPDURBS Club FNB 62586675814 branch code 220526)
NB!!! Use your name as reference.
Once we are out of T-shirts membership fees will be R200 until end of June 2017 and thereafter
fees will be R150 for the remainder of the year.

Become part of the SUP family in Durbs!
Sponsors and Supporters
Some of the guys that make this club great
Need to get hold of us? Click here